Specialists in Balloon Flights.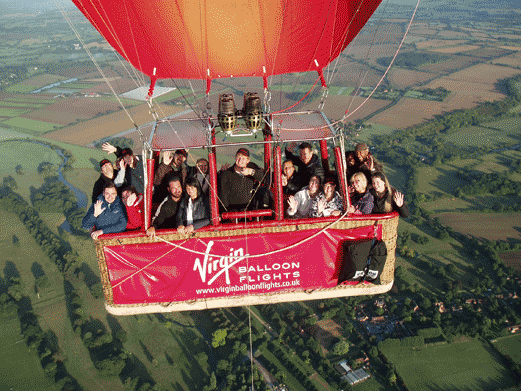 High Road Balloons operate Champagne Hot Air Balloon Flights in Warwickshire, Worcestershire and Gloucestershire. We take great care and pleasure in providing enjoyable and safe balloon flights over some of the most spectacular landscapes in England, with launch sites in Stratford-Upon-Avon, Shipston-on-Stour and in Worcester to name but a few. The experience of flying in a Hot Air Balloon is both unique and memorable. Quality of service is something we uphold and we sincerely believe we offer the best hot air balloon flight experience in the whole of the UK.
A Balloon Flight - perfect!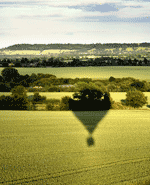 A balloon flight voucher is the perfect gift for birthdays, anniversaries, Valentine's Day, weddings or retirements; as a Christmas gift or for another special occasion. Our balloon flights are perfect for those you wish to indulge - be it yourself, (and why not? we are sure you deserve it) or the special others you are thinking of.
"May we take this opportunity to thank you both for such an enjoyable evening on our maiden balloon flight. You were very professional and made the whole experience so relaxing that we were sorry when it was over. It made a wonderful start to Sue's special birthday celebrations."
The Flight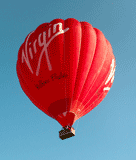 We want your flight with High Road Balloons to be an exciting and memorable experience One you will want to share with others for time to come.
What to expect…
Our Pilot, Crew and balloon will meet you at the launch site where the balloon will be prepared for flight. One exciting and beautiful aspect of ballooning is that no two flights are the same. The balloon is carried on the wind and the Pilot plans his route accordingly. Our experienced crew will follow on the ground to meet you and retrieve the balloon. Once the balloon has landed and is packed away, the passengers will be returned to the meeting point. A long running tradition is to toast the flight with real Champagne and present personalised flight certificates to all passengers.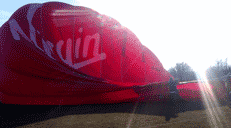 What to wear?
For your balloon flight you should dress as if you are going out for a country walk - wear comfortable / sensible shoes, long sleeves, no shorts, bring a jumper and if possible wear clothes made from natural fibres. Bring a hat if you have one and we will see you on the day.